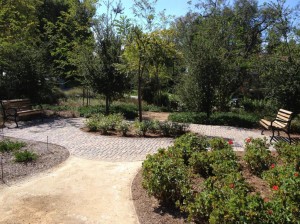 William Baker and Associates LLC (WBA) has conducted a Landscape Division Performance Review for Laguna Woods Village. The review began on July 1, 2013 and continued until the submission of the Final Report on October 25, 2013. During this period of time WBA spent in excess of 400 hours on the various project tasks. This includes many days on the property observing work, meeting with senior staff, touring different areas of the operation, collecting data and documents, and conducting our own tests. Additional time was spent conducting staff interviews, doing research, and writing the report.
The following is the Executive Summary found in the Landscape Department Performance Review, Page 4:
The Landscape Department is working at an excellent level of efficiency. The principles and best management practices either meet or exceed anything we see in the private sector. Resources available to the Department are indeed being utilized in an economical and efficient manner. The standards for quality are superb, and there is constant attention to improving both how quickly and how well jobs are completed. It is our studied and professional opinion that policies, standards, and procedures comply with those set forth by both the governing body of the Association and the governmental regulatory agencies that have jurisdiction over Laguna Woods Village.
Staffing levels are appropriate to support the Division's various areas of responsibility. Staff morale is high, as determined by closed session review (no management present) with 34 employees on three different days. The crews' comments and criticisms in these sessions were mild. Conversations were also held with numerous other crew members while they were performing their assigned tasks. Additionally, a meeting was held with the supervisors from all the different areas.
Although one of these mild crew criticisms was that they were slightly understaffed, we do not feel this is sufficient reason to add employees. Being just slightly understaffed promotes performance and creativity in accomplishing the task at hand. Other staff concerns were equally low key. Of course, when working with this many individuals over this size property with such a wide range of departmental tasks things can and do go wrong. These day-to-day operational challenges are present in all similar departments, and usually to a much greater extent than we see at Laguna Woods Village.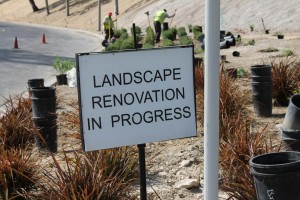 Internal review of the Department is a constant and continual process. There is a wealth of documentation on how they are performing. It is less clear how much the Board desires to learn about the internal workings of the Landscape Department, since there is a distinct difference between setting policy and conducting operations. Oversight by the Board would certainly appear to be at an appropriate level, since the Department is operating very effectively.
Most likely the Board is interested in receiving accurate and easily understandable information. We would conclude that the information coming out of the Department to the Board is accurate. More challenging is how to provide reports and conduct presentations that are clear and comprehensive, without getting mired in the vast amount of detail that goes into formulating the information.
Click here to read the full Landscape Division Performance Review
Click here to view the PowerPoint Presentation presented to GRF by WBA (Note: this is a very large file and may take a few minutes to download)
The full presentation will be replayed on Channel 6 November 6 at 6 p.m. and November 8 at 2:30 p.m.